Butter is a kitchen staple and used in lots of recipes and also used for cooking with. Made by churning milk or cream and separating the butter fat from the buttermilk, you may have wondered is butter keto friendly? If you are a fan of butter, then you will be happy to know that you can have butter on a keto diet and it's one of the best foods for a ketogenic diet.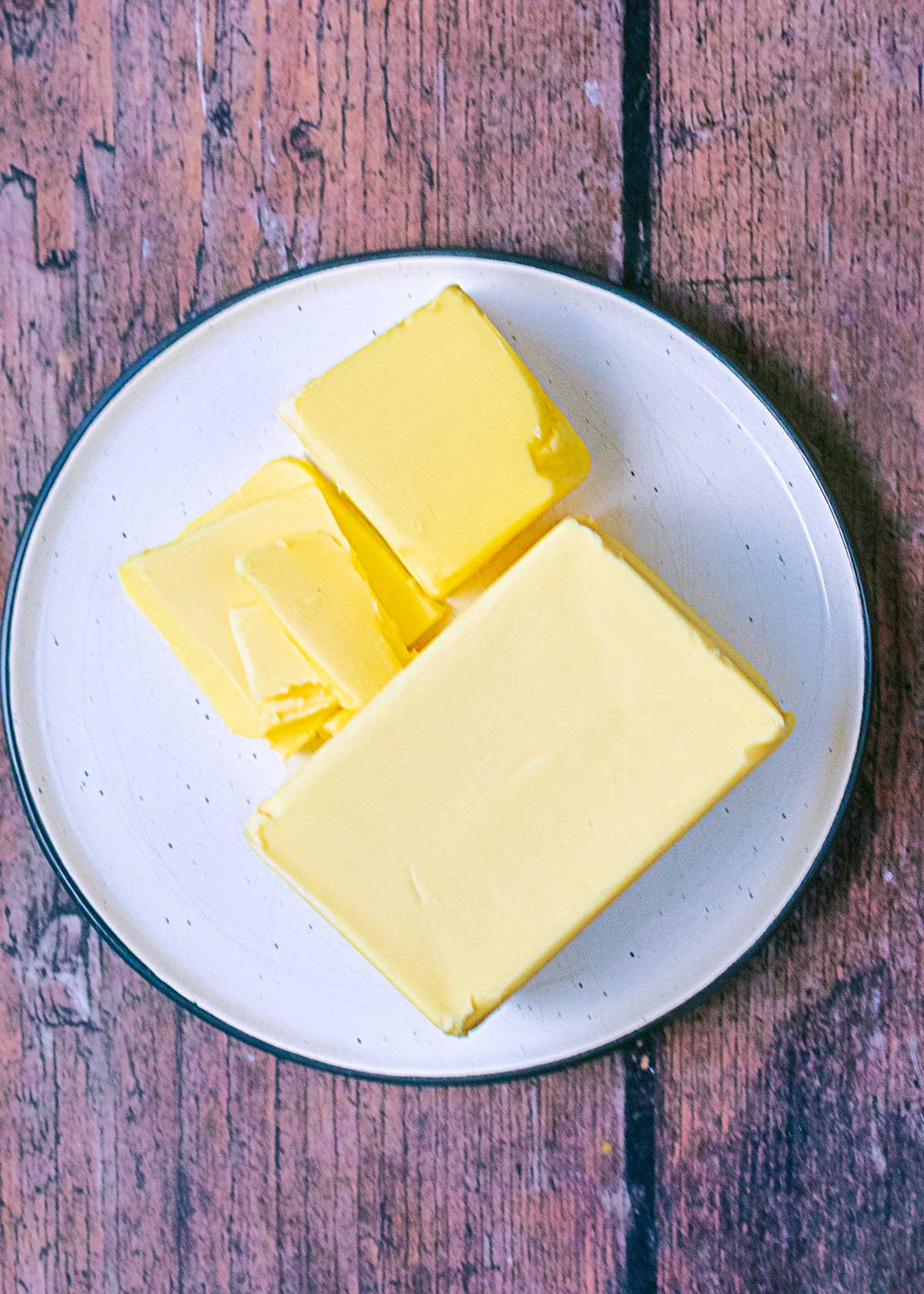 Jump to:
Is butter keto?
Yes, butter is one of the best fats that you can have on a ketogenic diet, so butter is keto friendly. It is almost carb free and the best thing is, it is so versatile as there are a variety of different ways you can use it. So, if you have ever wondered if you can eat butter on keto, the answer is yes! Butter is a must in any low sugar kitchen and butter is very low carbs.
If you are trying to avoid dairy, then ghee is a good substitute for butter and is also keto friendly.
Carbs in butter
Nearly carb free, a lot of low carb recipes use butter to add a lovely rich flavour. Butter has 0.01g of carbs per 1 tablespoon or 0.1g per cup (227 grams), making it a great choice for those following a keto diet.
How to use butter
Butter is a keto superfood and there is so much that you can do with it. You can use it as an ingredient in baking or sauces, you can cook with it, or melt it over foods. Some people also make bullet-proof coffee with it, by melting butter into coffee to give their caffeine hit a fat boost.
What butter to use on a keto diet
If you are just starting out on a keto diet, then any butter is fine. However, the best butter is unsalted and grass fed, rather than grain fed as it has more nutrients.
Summary
Butter is low in carbs and keto friendly, and a great fat to use if you are following a low carb diet. It is a high calorie ingredient, with 1 tablespoon having around 100 calories, so you might want to be mindful of the amount of butter you are using if you are following a low calorie diet.
Butter has 184 grams of fat per cup, making it a great fat source for those looking to increase their fat intake.
However, butter is low in protein, but it is a good fat to cook high protein foods in such as chicken breast, eggs and steak.
For more information on Keto, take a look at our post What Is The Keto Diet?