Salmon is very nutritious, full of good fats and often part of your diet if you are trying to eat better, but you may have wondered is salmon keto friendly? If you are a fan of salmon, then you will be happy to know that you can have salmon on a keto diet and it's one of the best foods for a ketogenic diet. Fish and shellfish are very keto-friendly and nearly carb free.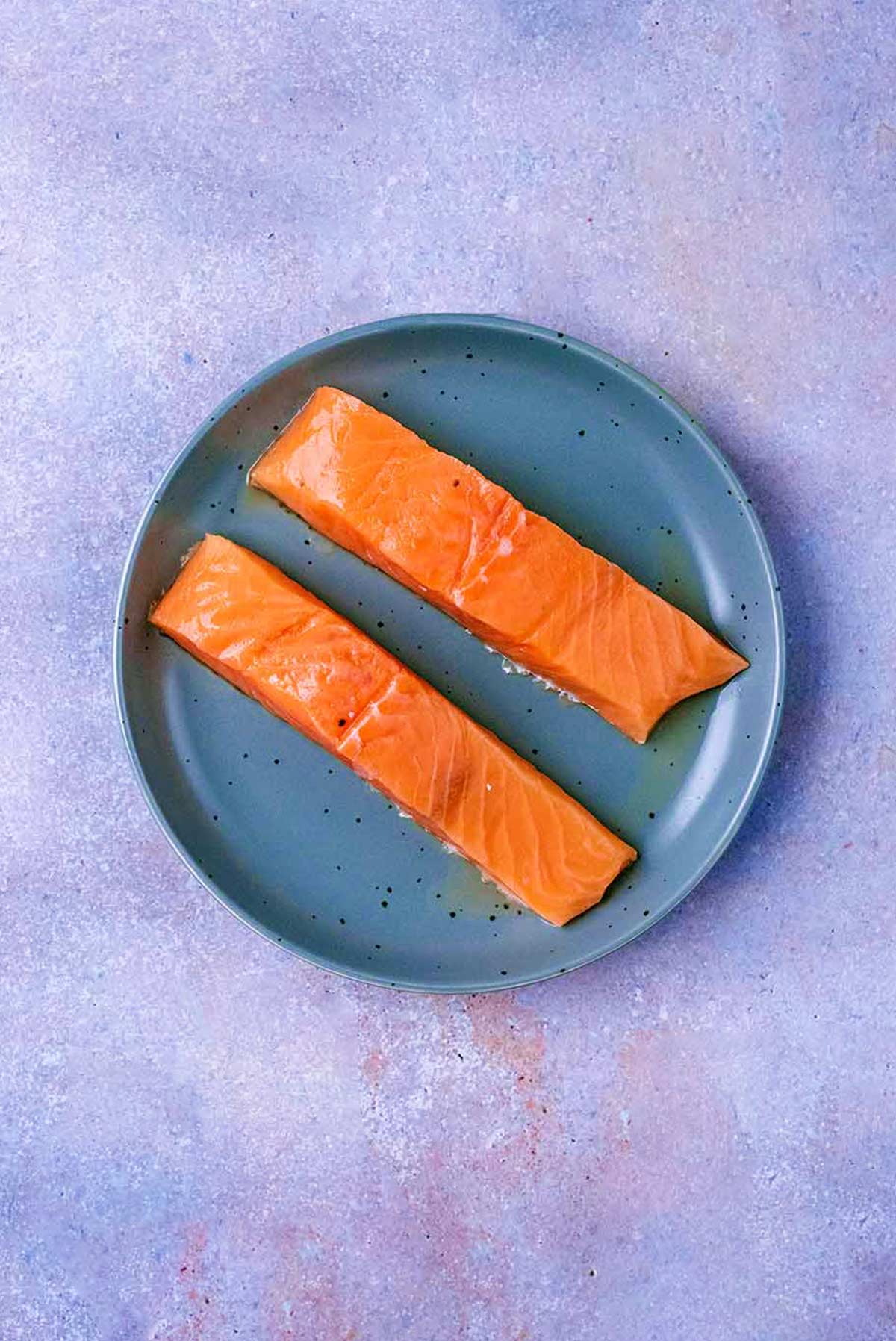 Jump to:
Is salmon keto?
Yes, salmon is one of the best foods that you can have on a ketogenic diet, so salmon is keto friendly. It is almost carb free and the best thing is, it is so versatile as there are a variety of different ways you can cook it and use it in recipes.
So, if you have ever wondered if you can eat salmon on keto, the answer is yes! Salmon is a must in any low sugar kitchen and salmon is very low carbs. We would recommend cooking it in olive oil or butter.
Salmon is super nutritious:
It is one of the best sources of omega-3 fatty acids, which have been proven to reduce inflammation and lower blood pressure.
Salmon is rich in protein - a 100g (3.5oz) portion contains 25g of protein.
Contains high amounts of B vitamins. These are good for repairing DNA and reducing the causes that can lead to heart disease. B vitamins also help maintain optimal brain and nervous system functioning.
Contains antioxidants.
Try to always choose wild salmon, as it is the best quality.
Carbs in salmon
Salmon is carb free, with 100g of salmon having 0g carbs. This makes salmon a great choice for those following a keto diet. When it comes to smoked salmon, check for added sugar - but it can still be low carb and keto friendly. Look out for sugar free smoked salmon.
How to use salmon
Salmon is a keto superfood and there is so much that you can do with it. We like to grill it, cook it in the air fryer or bake it with oil and herbs. It's delicious served with a big pile of greens like spinach and kale and garlic butter smothered on it or adding to a low carb pasta dish. It's delicious served on cauliflower rice too.
Just make sure you are careful of any seasoning blends or marinades and sauces you cook the salmon in, as they can be very high in carbs.
Salmon is a great breakfast option served with poached or scrambled eggs and avocado.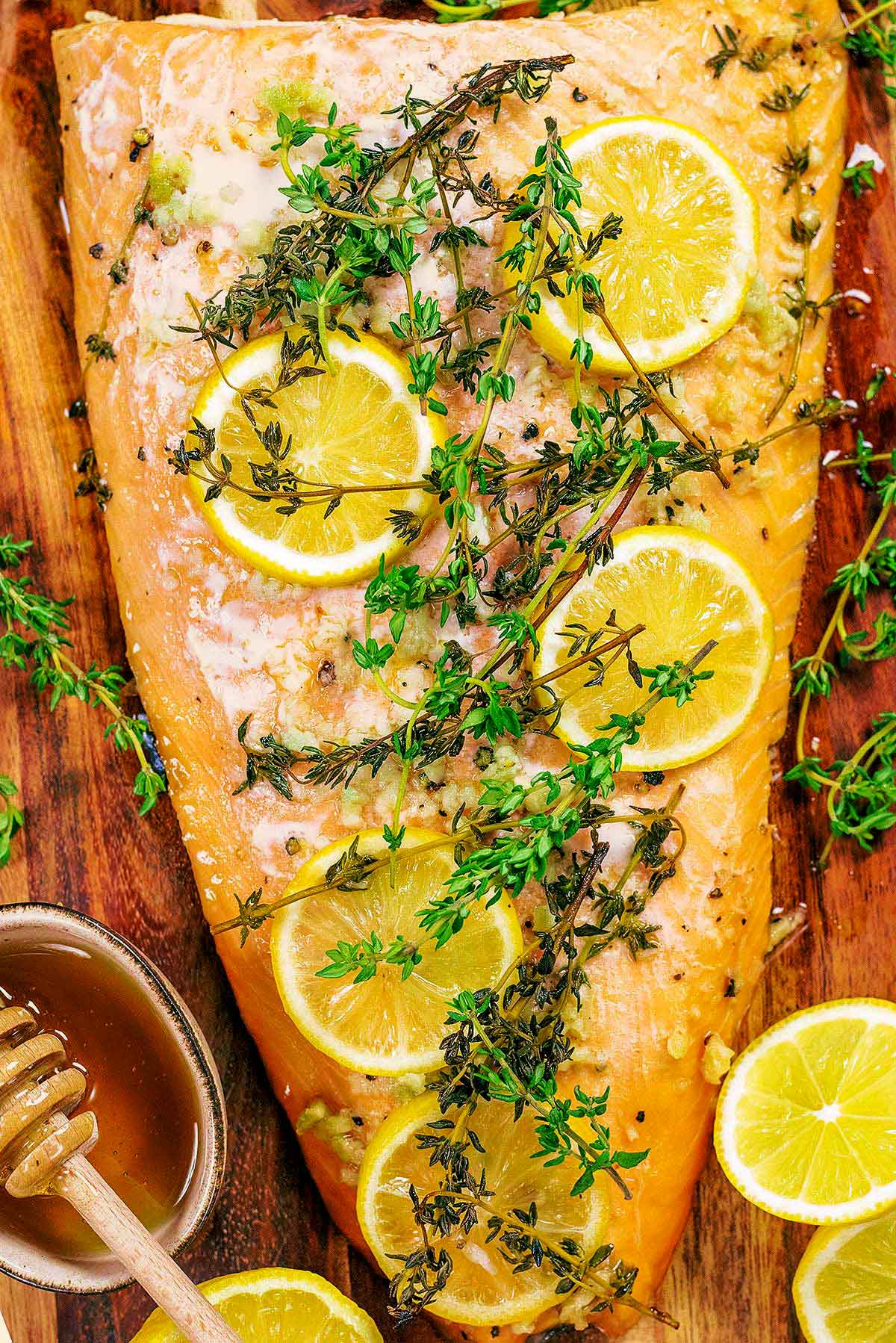 Summary
There are no carbs in salmon, making it very keto friendly, and a great protein to serve with vegetables. Salmon has 20g of protein per 100g and it's a versatile protein to cook with.
Salmon is a good source of potassium and magnesium, which will help to prevent feeling achy when dealing with "keto flu" at the beginning of your keto journey.
If you've love eating salmon, let us know how you cook it in the comments below.
Find us on Instagram @mylowsugarkitchen. Tag us in your creations using the hashtag #lowsugarkitchen.